Overview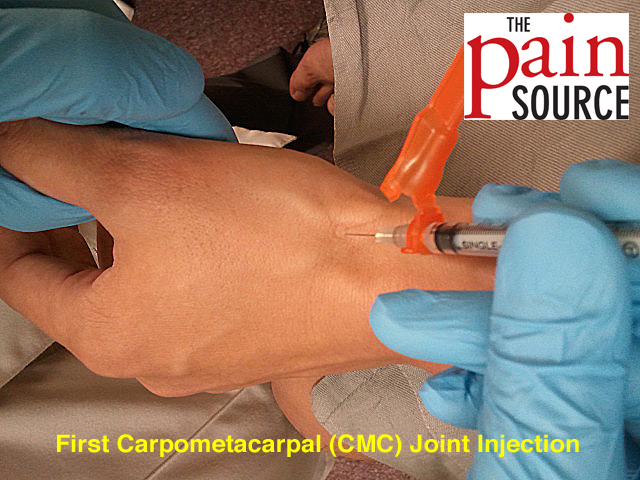 Posterior tibial tendon dysfunction is one of the most common problems of the foot and ankle. It occurs when the posterior tibial tendon becomes inflamed or torn. As a result, the tendon may not be able to provide stability and support for the arch of the foot, resulting in flatfoot. The posterior tibial tendon is one of the most important tendons of the leg. A tendon attaches muscles to
bones
, and the posterior tibial tendon attaches the calf muscle to the
bones
on the inside of the foot. The main function of the tendon is to hold up the arch and support the foot when walking. The posterior tibial tendon serves as one of the major supporting structures of the foot, helping it to function while walking. Posterior tibial tendon dysfunction (PTTD) is a condition caused by changes in the tendon, impairing its ability to support the arch. This results in flattening of the foot. PTTD is often called "adult acquired flatfoot" because it is the most common type of flatfoot developed during adulthood. Although this condition typically occurs in only one foot, some people may develop it in both feet. PTTD is usually
progressive
, which means it will keep getting worse, especially if it isn't treated early.
Causes
There are several factors that can contribute to the development of fallen arches. These factors include the following. Genetic abnormality, torn or stretched tendons, amage to the posterior tibial tendon, bone fractures, dislocation of
bones
, nerve damage, rheumatoid arthritis and other medical conditions. In addition, there are other factors that can increase your risk of developing fallen arches. These risk factors include diabetes, pregnancy, Obesity and Aging.
Symptoms
Knee
/Hip/Back Pain - When the arch collapses in the foot, it triggers a series of compensations up the joint chain, leading to increased stress on the
knee
, pelvis and low back. Plantar fasciitis - This condition is characterized by heel pain, especially with the first few steps you take. The plantar fascia stretches as the arch falls, putting stress on the heel. Bunions - If you see a
bony
bump developing at the base of your big
toe
, you are likely developing a bunion. It may be swollen, red or painful when it rubs against your shoe. A flattened arch spreads the forefoot and causes the big
toe
to deviate toward the second
toe
. Shin splints - This term generally refers to pain anywhere along the shinbone. It is typically due to overuse and is aggravated after exercise and activity.
Diagnosis
Runners are often advised to get a gait analysis to determine what type of foot they have and so what kind of running shoe they require. This shouldn?t stop at runners. Anyone that plays sports could benefit from this assessment. Sports shoes such as football boots, astro trainers and squash trainers often have very poor arch support and so for the 60-80% of us who do overpronate or have
flat
feet they are left unsupported. A change of footwear or the insertion of arch support insoles or orthotics can make a massive difference to your risk of injury, to general aches and pains and even to your performance.
arch support inserts reviews
Non Surgical Treatment
In rare cases, surgery may be needed if a child has
flat
feet caused by a problem they're born with (a congenital abnormality). The foot may need to be straightened or the
bones
may need to be separated if they're fused together. Painkillers and insoles are the first treatment options for
flat
feet that are caused by a joint problem, such as arthritis or a torn tendon. However, surgery may be recommended if the injury or condition is severely affecting your feet. Where
flat
feet are caused by a condition that affects the nervous system, special shoes, insoles, or supportive foot or leg braces may be needed. Again, in severe cases, an operation may be needed to straighten the feet.
Surgical Treatment
Since there are many different causes of flatfoot, the types of flatfoot reconstruction surgery are best categorized by the conditions. Posterior tibial tendon dysfunction. In this condition, the tendon connecting the calf muscle to the inner foot is torn or inflamed. Once the tendon is damaged it no longer can serve its main function of supporting the arch of the foot. Flatfoot is the main result of this type of condition and can be treated by the following flatfoot reconstruction surgeries. Lengthening of the Achilles tendon. Otherwise known as gastrocnemius recession, this procedure is used to lengthen the calf muscles in the leg. This surgery treats flatfoot and prevents it from returning in the future. This procedure is often combined with other surgeries to correct posterior tibial tendon dysfunction. Cleaning the tendon. Also known as tenosynovectomy, this procedure is used in the earlier and less severe stages of posterior tibial tendon dysfunction. It is performed before the arch collapses and while the tendon is only mildly affected. The inflamed tissue is cleaned away and removed from the remaining healthy tendon. Tendon transfer. This procedure is done to correct flatfoot and reform the lost arch in the foot. During the procedure, the diseased tendon is removed and replaced by tendon from another area of the foot. If the tendon is only partially damaged, the inflamed part is cleaned and removed then attached to a new tendon. Cutting and shifting
bones
. Also called an osteotomy, this procedure consists of cutting and reconstructing
bones
in the foot to reconstruct the arch. The heel bone and the midfoot are most likely reshaped to achieve this desired result. A bone graft may be used to
fuse
the
bones
or to lengthen the outside of the foot. Temporary instrumentation such as screws and plates can also be used to hold the
bones
together while they heal.
After Care
Patients may go home the day of surgery or they may require an overnight hospital stay. The leg will be placed in a splint or cast and should be kept elevated for the first two weeks. At that point, sutures are removed. A new cast or a removable boot is then placed. It is important that patients do not put any weight on the corrected foot for six to eight weeks following the operation. Patients may begin bearing weight at eight weeks and usually progress to full weightbearing by 10 to 12 weeks. For some patients, weightbearing requires additional time. After 12 weeks, patients commonly can transition to wearing a shoe. Inserts and ankle braces are often used. Physical therapy may be recommended. There are complications that relate to surgery in general. These include the risks associated with anesthesia, infection, damage to nerves and blood vessels, and bleeding or blood clots. Complications following flatfoot surgery may include wound breakdown or nonunion (incomplete healing of the
bones
). These complications often can be prevented with proper wound care and rehabilitation. Occasionally, patients may notice some discomfort due to prominent hardware. Removal of hardware can be done at a later time if this is an issue. The overall complication rates for flatfoot surgery are low.